Products
Whether you are looking for a new CD Player, a new set of speakers to replace those old ratty ones, or enough bass to rattle your brain, we sell and install it.  Below are just a few examples of what you can find at Speaker Works Mobile Entertainment, Inc.
CD Players

We carry CD Players from Alpine and Pioneer...everything from your most basic AM/FM CD player to head unit with built-in iPod Controls to head units with Bluetooth wireless technology built in. You can get them with controls to add Satellite radio, HD Radio, external amplifiers and sound processors...pretty much anything you are looking to add to your new radio.
Mobile Video
Taking a long trip and dont' know how to entertain the kids?  At Speaker Works, we sell and install a wide variety of Video Monitors from Alpine and NESA to help with that.  We can mount them in the headrest of your vehicle, we can mount them to the headliner, and we can even put them in your sunvisor.  Or if you would like one installed somewhere else, come by and see us and we'll put it just about anywhere you can point your finger.

Navigation
If you're taking a trip and don't want to get lost, we have the answer for you!  We carry Alpine and Pioneer Navigation systems that will keep you headed in the right direction.  We've got units that replace your car's existing stereo, as well as portable units that can be easily moved from car to car.  Come see us and we'll be glad to demo one for you on our display!
Amplifiers


Whether you're looking for something to power that new subwoofer you just bought, or something to give your door speakers more output and a cleaner sound, we've got the amplifier for you!  With amplifiers ranging from 1 to 5 output channels, you can add as much power to as many speakers as you like.  Come see us and we'll show you what you can do to make your speakers perform the way they were intended to!



Subwoofers


Do you want to add a little more bass to your stereo system?  Do you want to add a LOT more bass to your stereo system?  Well, at Speaker Works, we can do both.  Add a single 10" or 12" subwoofer for just a little punch.  Add dual 10" or 12" subwoofers for a little bit more.  Add...oh, I don't know...12 12" subwoofers to have your neighbors complaining...from a block away.  No matter your taste, we've got you covered.  Don't forget to come check out our selection of thin woofers...at as little as 2.5 inches thin,  they'll fit just about anywhere.



iPod/Aux Input Integration


Do you still have a factory radio in your car?  Would you like to keep it there, but maybe add something that will let you plug in your iPod or other portable music player?  With companies like Pacific Accessory Corp and Precision Interface at our disposal, we can add inputs to just about any vehicle.  Not all vehicles will support an input, but that's not a problem either because we carry FM modulators that will work with ANY FM radio.  We're not talking about those wireless modulators that leave your iPod sounding like poor AM reception, either.  We're talking about wiring straight into your antenna line for the best possible sound!  Come by and see us for more details!





Satellite Radio/HD Radio


Are you looking for something amazing?  Have you heard about Sirius/XM Satellite Radio?  What about HD Radio?  If you haven't, you're missing out!  HD Radio offers you CD quality sound from your FM stations and will allow your AM stations to sound more like FM.  This will vary from station to station since not all stations broadcast in HD.  Sirius/XM Satellite Radio offers you 150+ stations of Music, News, Talk, Sports, and Weather.  And with unmatched variety, CD quality sound, and coast-to-coast coverage, how could you miss out on this?  Come in to our store to find out more!




Security/Remote Start


Protecting your investment is usually the last thing on a customer's mind.  But who wants to come outside after a trip to the mall to find their window shattered and all their stereo equipment missing.  Then you have to call the cops, file a report, call your insurance company, get a new window, then replace your equipment.  But who pays for the equipment?  Unless you have special coverage on your audio equipment, most insurance companies will only pay for a small percentage of what was stolen, IF they pay anything at all.  So, why not install a security system on your vehicle, and keep yourself from dealing with the hassle of repairing your vehicle and replacing it's contents.  What does a security system do?  It lets a potential thief know that your car is protected in the form of a flashing security light on your dash.  This is usually all it takes.  If that doesn't stop them and they decide to try to get into the vehicle anyhow, then when they break the glass and/or enter the vehicle, a siren starts making noise at 125 decibels and your lights start flashing.  This draws attention to what the thief is doing, which is the LAST thing they want.  Usually, a thief will avoid a vehicle with an aftermarket security system altogether...giving you peace of mind that your car and it's contents are safe.  Also, with aftermarket security systems, you can add other sensors to protect everything on your vehicle.  We can install a  Digital Tilt Sensor which detects your car being jacked up to be towed or to have your wheels removed.  Have a convertable and want to protect your contents...even with your top down?  A Proximity Sensor can do that.  You can even add convenience features like Keyless Entry and Remote Start to your car when adding a security system. You can also add the ability to arm/disarm/start your car from your Apple iPhone, Android phone, or Blackberry.  So, come on down and visit us and we can show you the best way to protect your investment.


OnStar Vehicle Safety


Upgrade your vehicle's safety with the added protection of OnStar!  Now, even if you do not own a GM vehicle, you can have Onstar with the FMV (For My Vehicle) Mirror.  It simply replaces your factory mirror (in most vehicles) and gives you features such as Automatic Crash Response, Roadside Assistance, Turn-By-Turn Navigation, Vehicle Tracking (in case of theft) and Handsfree Calling.  So come by and see us for a demo today!






We do it all and we do it right.  We are also AUTHORIZED DEALERS for everything we sell.  You may ask yourself "Why is this important?"   There are a lot of reasons why this is important.  As an authorized dealer, we are trained by the manufacturer about their products which means that when we put your equipment in, we know what we're doing with it.  It also means we are able to have your products serviced for you should they ever need it, especially if they are under warranty.  Shops that sell these products that are not authorized cannot do any of these things.   Many times, if you buy the product from an un-authorized dealer, you may be getting product that is refurbished and sold as "new" or has had it's serial tracking number removed.  If this is the case, then many manufacturers will not repair a defective product at all, warrany or no warranty.  Some charge expensive fees to re-serialize your product.  If the price is too good to be true, it probably is.  And do you want someone selling you product that is lying to you the whole time about it? Why go through all that hassle?
JUST BUY AUTHORIZED!
Click on the icons below to be directed to that manufacturer's web page.  Be sure to check their Dealer Locator if you're not sure about a shop's location or Authorized Dealer Status.
We are AUTHORIZED DEALERS for the following manufacturers: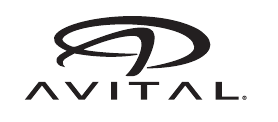 So if you have any questions about anything for your car, please let us know!